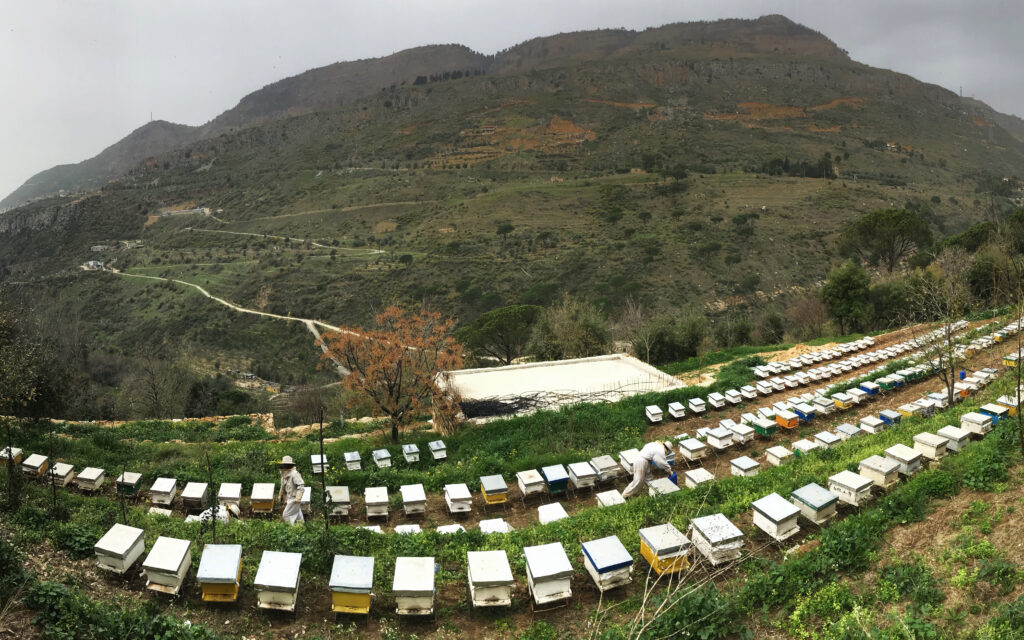 Adopt a Beehive is an excellent business opportunity, which ensures production of 100% natural honey from your own adopted beehive that allows you to launch your own business and sell your beehive's produced honey on a commercial level.
This is a smart, income generating investment in the agricultural sector, which never stops growing.
Adopt a Beehive program offers benefits of beekeeping without any of its risks. You will be sponsoring a beehive, while Jar Honey will do the beekeeping work, allowing you to reap golden benefits. Jar Honey guarantees the quantity of honey delivered, even if your adopted beehive did not produce as such.
By enrolling into our Adopt a Beehive Project, you will also be contributing to our mission to preserve the bees and save Planet Earth from your own home.
What you need to know (to write under the picture)
Three seasons available for honey production:
Floral honey (April to June).
Oak honey (May to July).
Wild Mountains honey (July to October).
Visits to the adopted beehives, which include a tour in our apiaries, getting to know our beekeepers, taking pictures with your beehives and honey tasting session directly from the hive!
Harvested honey is packed in jars with your name branded on them.
Your adopted beehive is branded with your own name on it.
The beehives, bees and material are the property of Jar Honey and shall remain so at all times, during and after the adoption program.
The costs of adoption include beehive rental, safe and tested locations for honey, maintenance and treatment of bees, regular checkups by our experienced beekeepers and transportation of beehives to the intended location at each season.
At the end of the season, the adoptive parent shall receive his beehive's produced honey as per table below:
Payment is 100% upon program enrollment.
Limited beehives are available for adoption.
Enroll into our Adopt a beehive program (adopt button)