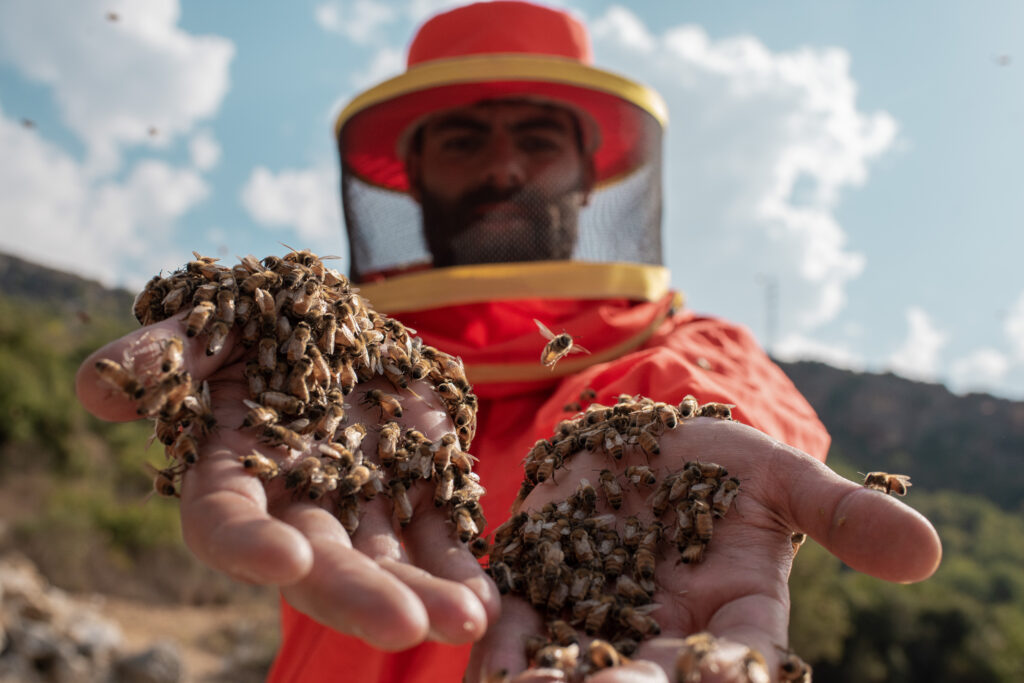 Successful beekeeping demands advanced skills, requiring years of a trial and error process. Eng. Johny Abou Rjeily has gathered all the knowledge needed, acquired through sixteen years of experience to provide with a shortcut to eliminate any mistakes and take beekeeping into different heights. This groundbreaking Masterclass will guarantee success in beekeeping and will provide with unique beekeeping skills, leading into the right track of a financial freedom. This is a know how step by step guide to ensure beekeeping independence and solutions to all beekeeping problems that are presented in a simplified way. In this Masterclass Eng. Johny Abou Rjeily shares all his secrets, agricultural tips and Jar Honey way of beekeeping, which has become a signature style in a beekeeping business.
All about bees:
Introduction to a honeybee.
Evolution and genetics.
Breeds
Introduction to a beehive
Beehive inhabitants
Life cycle of honeybees.
How do bees live and communicate?
Pollination
Dance of the bees
What do bees eat?
Products of the hive.
All about Honey:
Introduction to honey
How is honey produced?
Honey varieties
Nutritional value of honey
Honey crystallization
Raw v/s pasteurized honey
Storing honey
Honey, infants and diabetes
Apitherapy and bees' byproducts
What is apitherapy?
All about pollen
All about propolis
All about royal jelly
All about bees wax
All about venom
Start beekeeping (beginner's level)
What is beekeeping
Tricks before you start
Selecting locations
Equipment and tools
How to get bees?
Beekeeping calendar
Hive inspection
Finding the queen
Adding frames
Adding suppers
Nutrition and Feeding
Swarm management
Queenless colony?
Diseases monitoring and management
Become a professional beekeeper (advanced level)
Purpose of keeping bees
Honey production
Bees production
Queen rearing
Pollen, royal jelly, propolis, wax and bee venom production
Hive health
Troubleshooting problems
How to help weak hives?
How to merge many beehives?
Robber bees
The art of wintering your bees
Bee beard
Feeding
Bees and climate change
Master Beekeeper: (professional level)
Business plan
Management
Marketing
Hints, Tips
Do's and don't's
Bee beards