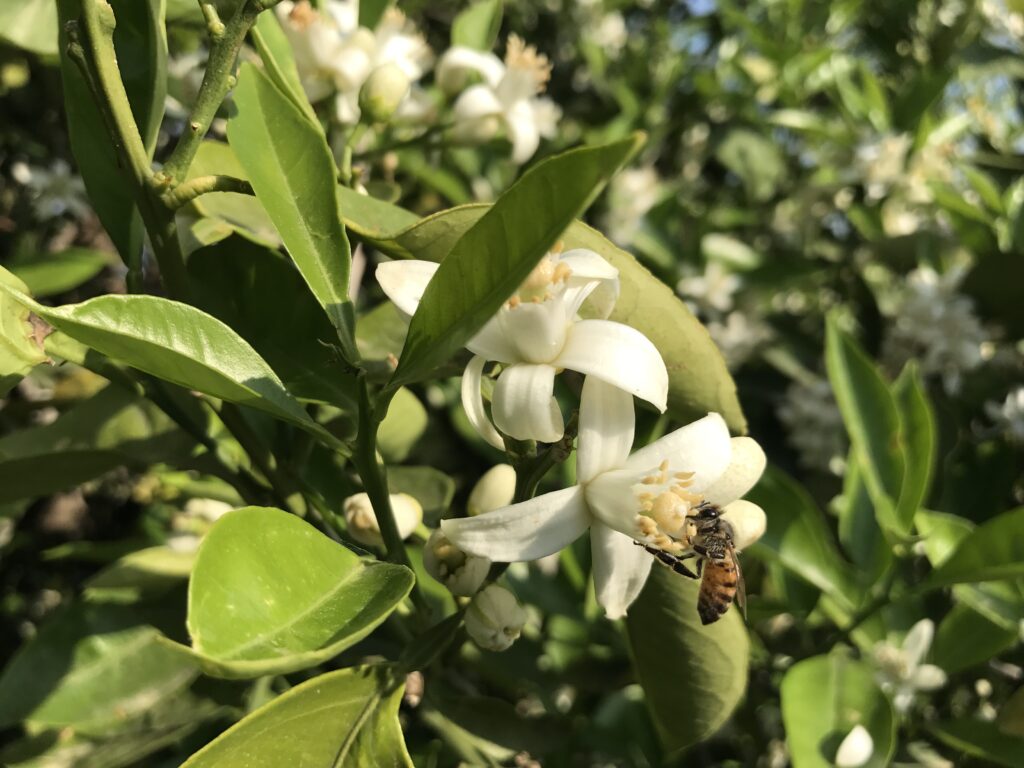 Bees are responsible of 70% of pollination of fruits and vegetables, which increases 40% of food production in fields.
Our bees are pollinating thousands of trees yearly, helping hundreds of agricultural businesses, to increase their profitability with an extremely high efficiency rate.
If you have agricultural business, a farm, a little garden or a land and want to increase your production and have a better quality harvest, pollination service will greatly benefit your production. This is a natural, safe and effective way to optimize your field production without extra efforts from your side.
We will place our beehives in your designated area, providing regular maintenance and care for the whole blooming season. This will ensure that quantity of fruits and veggies will be increased by 40% and quality of the harvest will be enhanced.
Schedule your pollination service with us