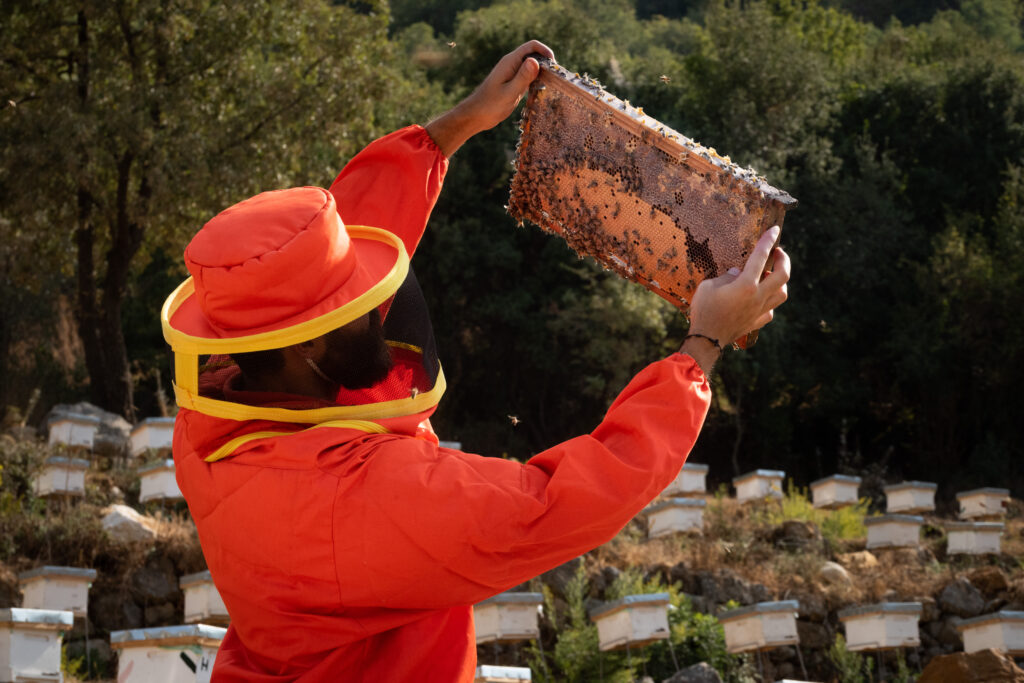 With sixteen years of experience in a beekeeping field, Jar Honey can solve the most complex beekeeping problems, starting with beekeeping commencement and proceeding with advanced professional level of beekeeping.
Our consultancies give a thorough evaluation and professional advice, considering local climate, flora and fauna, medicine, tools and various beekeeping techniques, combined with individual demands, which lead into the best beekeeping plan options.
Jar Honey provides beekeeping consultancies both locally and on international level, be it in a beekeeping field or online via video calls.
Our consultancies can be paired with education and workshops, to include a practical use of acquired knowledge. Any subject, any problem or any particular area of interest can be addressed and provided with right solutions.
Schedule your beekeeping consultancy now